It's that time of year again! Unfortunately my school starts a lot earlier than most so I've compiled a little wishlist!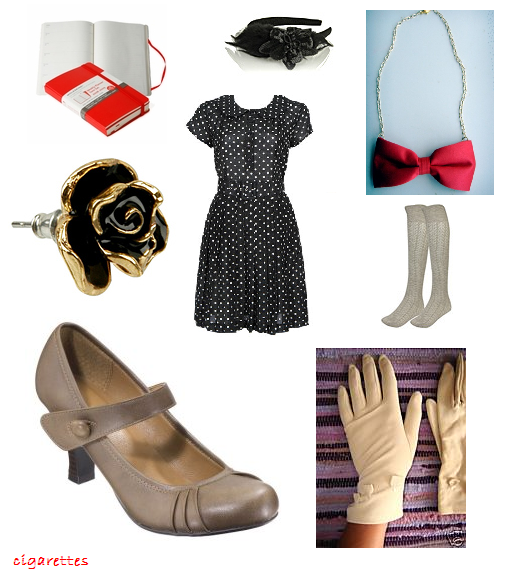 rose earrings, feather headband, dress, socks, f21. moleskin planner. mary jane pumps, target. gloves, ebay. red bow necklace, birdbaths.

I can't express enough how excited I am for fall. As you can tell, my wardrobe will most likely consist of dark and neutral colors. I love layering so there's going to be a lot of socks and tights and maybe leg warmers to keep my legs warm. I am currently in love with roses & bows so what's more perfect than rose earrings & a bow necklace? Heels are a must (unless it's raining!) and I love peter pan collared dresses like the one pictured above (the polka dots are a plus too). I am also a bit of a nerd too so the red Moleskin planner is perfect. Wish me luck, I'm not too sure if I actually have enough money for all of this!
xo