Today, after having my daily dosage of fashun~ reading, I recently stumbled upon the article
Go Buy Now: Tier Skirts
from
WhoWhatWearDaily.com
which reminded me of this lovely cream colored tier shirt that I've been meaning to wear but has only seen the hangers of my closet. Sorry about the mess in the background (it was the only place where the shirt didn't blend in!) and oh, hay turtle...
If many of you aren't familiar with tier skirts, click the article up above or look at some I've picture below from
Forever21.com
! (Actually affordable ones, at least for me!)

( I have this one! :) )

Anyway, so it got me thinking of trying to wear the shirt as a skirt instead! Here are the results: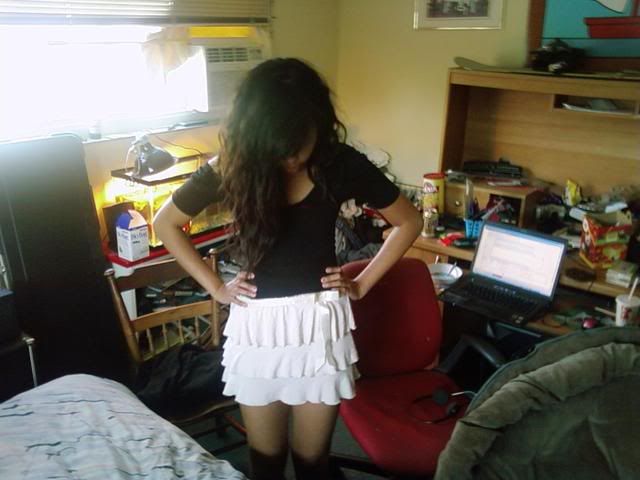 The picture shows it on a bit of a shorter side but it's not really. I think it's perfect for this dreadful summer weather we've been having and I think I'll be wearing it more often now! I'll probably wear it as a shirt eventually but for now I'll be pairing it with my lovely American Apparel leotard and a feather head piece. What do you think?
xo