Believe it or not, over the course of this small amount of blogging I've been doing, I've really come to discover new ways to describe 'my style'. Someone asked me that the other day and I was at a loss of words. My style? I have no idea! I am definitely inspired by everything but I find a lot of 'childish' things so delicate and charming. To some people, it's a negative context but I can't help but gush over baby doll dresses, big bows, frilly trims and of course- children books. Madeline was (and still is) one of my favorite little girl heroines of all time. She was sweet and lovely but stood out from the crowd. I just bought the 'Mad About Madeline' big book of all her adventures but in French! I need to brush up on some of my skills. ;) Elle est magnifique!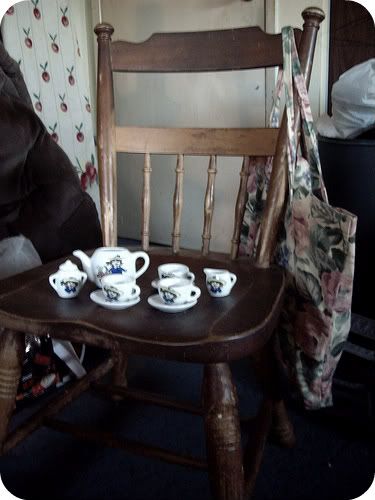 How can one resist such a little fantastic tea set? I snagged this tea set (some parts missing) at a nearby thrift store.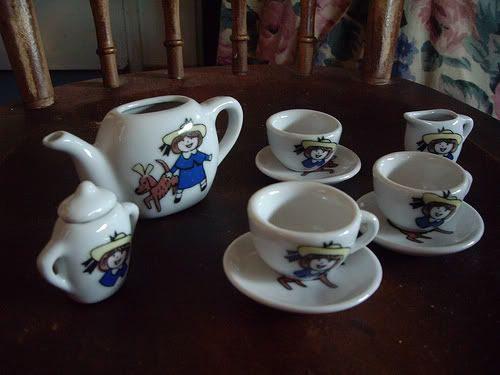 The top is missing on the tea pot but I'm going to go back to try and find it!



From the back of the box of the tea set.



While searching all things Madeline on the internet, I came across this lovely polyvore! Even though her outfit is a uniform, it's still sweet and darling and really represented the style back in the early 1940's! (When the book was published!) Credit goes all to the maker, not me!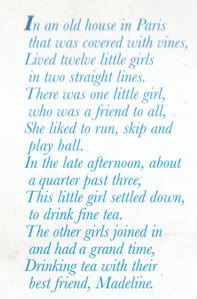 xo